By using this site, you are consenting to our use of cookies. To find out more visit our privacy policy.
National Student Conclave is APTA's conference specifically designed for student PTs and PTAs – and it's going to be a record breaker you won't want to miss.
Due to COVID-19, our 2020 edition will be held online, which means NSC is coming right to you!
Save the dates: November 4-8!
What to Expect
On-demand presentations and daily live content.
Inspiring keynotes.
A townhall with President Sharon Dunn where you can ask her anything.
Raffles for cool giveaways.
Connections to employers who want to meet you.
Engagement with student leaders and game changers from the profession.
We will be releasing more specific details about the program in early October.
When to Expect It
In addition to on-demand programming you can watch at your own pace, there will be several hours of live content each day. Make sure to mark these times on your calendar. (Don't worry: Live sessions will be recorded if you have a conflict.)
Wednesday, Nov. 4: 6-9:45 p.m. ET
Thursday, Nov. 5: 6-9:45 p.m. ET
Friday, Nov. 6: 6-9:45 p.m. ET
Saturday, Nov. 7: Noon-4 p.m. ET
Sunday, Nov. 8: Noon-4 p.m. ET
Registration
Official registration opens Oct. 15. For now, RSVP for the chance to win prizes, make sure these dates are on your calendar, and tell your fellow classmates.
NSC 2020 is going to be a record-breaker, and you won't want to miss it.
Thank you NSC sponsors!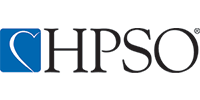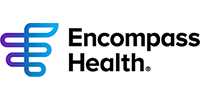 Become an NSC Sponsor
Recruit the next generation of rising PTs, promote residency & fellowship programs, and highlight valuable resources to help students prepare for the National Physical Therapy Examination.
As a sponsor of virtual NSC, you have the opportunity to reach an unprecedented number of student members.