You can shape the future of PTA education.
The APTA Academy of Education is conducting the PTA Education Summit to generate and prioritize consensus-driven recommendations that will advance PTA education to better meet the future demands of clinical practice.
The summit concept, consisting of three phases, was identified as the best way to move forward after the results of the academy's PTA Education Trends Task Force were presented in 2020.
The first phase, which occurred this summer, consisted of surveys to PTA students, PT and PTA clinicians, and DPT and PTA educators identified as key stakeholders.
Phase two begins this fall and will collect broader input from additional member and nonmember stakeholders, including clinicians, educators, administrators, patients, and students.
A virtual asynchronous format of four phase two modules allows participants to engage at their convenience between Nov. 1 and Dec. 15, from any location with internet access. The modules are a series of interactive lessons that allow participants to gain a common understanding of PTA history, education, role and scope of work, while engaging with key questions about the future of PTA education.
If you have an interest in the role and education of physical therapist assistants, please register to participate in this important second phase. The series of virtual sessions is free. Prepare to spend about eight to 10 hours total to complete the four modules across six weeks.
The responses collected from the first two phases will inform the recommendations and priorities generated in Phase 3 of the summit, which will take place as virtual meetings Feb. 25-26, 2022.
The academy is now accepting applications for Phase 3, but please note: All volunteers selected to attend the virtual meetings Feb. 25-26 are required to participate in Phase 2. The Phase 3 application is available on the APTA Academy of Education Volunteer Opportunities webpage.
Please consider participating in this important effort. Diversity of viewpoints is essential to meaningful outcomes.
Your voice can help identify the strengths, weaknesses, opportunities, threats, and priorities for PTA education to better meet the future demands of clinical practice.
Additional information is available at APTA Academy of Education PTA Education Summit. Questions about this opportunity may be directed to PTAEsummit@aptaeducation.org.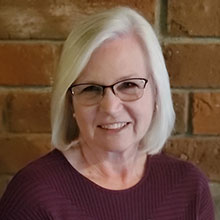 Kathrine Giffin, PTA, MSEd, is chair of the APTA Academy of Education's PTA Education Summit Planning Task Force.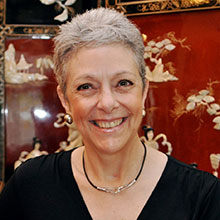 Pamela Levangie, PT, DPT, DSc, FAPTA, is president of the APTA Academy of Education.