By using this site, you are consenting to our use of cookies. To find out more visit our privacy policy.
We provide you with pathways for success throughout your career journey.
For wherever you are in your physical therapy career journey, APTA is here to help you thrive.
We deliver the articles and resources you need to advance your career, including evidence-based practice resources, payment guidance, and discounts through membership benefits.
We provide premier courses and events, including the biggest conference in the country.
APTA members receive unlimited access to our website!
Starting Your Journey
Becoming a PT or PTA is the pathway to a rewarding career helping people maximize their quality of life.
Advancing Your Career
We provide discounts to quality continuing education and support your pursuit of in-depth career development like ABPTS specialist certification and PTA Advanced Proficiency Pathways.
Improving Your Patient Care
We offer numerous resources to support you in the clinic, including access to journal articles, clinical practice guidelines, and tests and measures.
Get clinical practice resources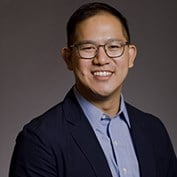 David Ung, SPT
(@DavidUng17)
Physical therapy is our calling, but I know that we want more — more out of our careers, more out of our training, and more out of our impact on society. APTA is my home for that "more."
---
Engage With a Council
APTA members can participate in three councils established by the Board of Directors to advance the profession and association.
Our Potential
As our association grows, so does your potential.
10
Practice areas available for specialist certification.
2,339
PTs to achieve ABPTS specialist certification in 2022.
426
Accredited residencies and fellowships at the end of 2022.