Listening Time — 28:22
Enacted in 2017, the Physical Therapy Licensure Compact was created to increase consumer access to physical therapist services by reducing regulatory barriers to interstate mobility and cross–state practice.
On today's episode, we talk with T.J. Cantwell from the Federation of State Boards of Physical Therapy on all things PT Compact. T.J. answers some of the common questions about PT Compact, like how to know if your state is part of the program, what are the requirements for eligibility, what happens if you move, and much more.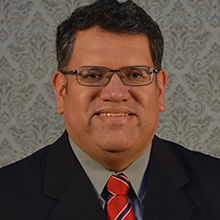 T.J Cantwell serves as the Compact Administrator for the Physical Therapy Compact Commission. T.J. works with PT Compact member states on the Compact implementation process, manages day-to-day activities, advises state boards interested in joining the PT Compact, and communicates with the public regarding the operations and value of the PT Compact. T.J. holds a Bachelor of Arts in History and Government from the University of Virginia and a Master of Public Policy from American University.