Listening Time — 07:24
In the November 2023 issue of APTA Magazine, Kateleen Hall, PT, DPT, describes a chance encounter at an indoor climbing event, which helped her to see the myriad ways that PTS can support patients. Access the article on the APTA Magazine webpage.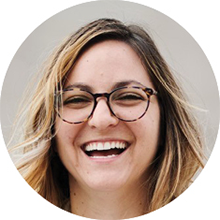 Kateleen Hall, PT, DPT, is the centralized application services specialist at APTA, working with DPT, residency, and fellowship education programs on admissions and centralized application services. She also sees patients at Core Wellness and her own private practice.