Listening Time — 56:20
Graduating and transitioning to practice can be an exciting and stressful time for many.
On this episode, Danielle Audain, SPT, member of the APTA Student Board of Directors, asks four PTs to share their advice for new grads and what they wished they had known when they graduated. They discuss everything from negotiating your first job offer to avoiding burnout.
Our Speakers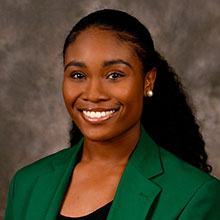 Danielle Audain, SPT, is a third-year DPT student at Emory University. She is a member of the APTA Student Board of Directors.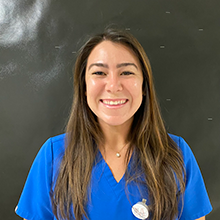 Megan Lopez, PT, DPT, is a senior physical therapist at Encompass Health Rehabilitation Hospital in Fayetteville, Arkansas. She is a Level 1 credentialed CI through the APTA Credentialed Clinical Instructor Program.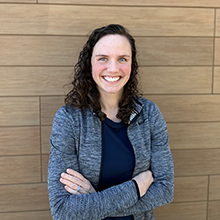 Jenna Banks, PT, DPT, is co-owner of Active Alliance of Physical Therapy in Greenville, South Carolina, and serves as adjunct faculty for Tufts University's Doctor of Physical Therapy program in Boston. She is a board-certified clinical specialist in orthopaedic physical therapy.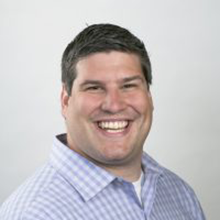 Thomas Denninger, PT, DPT, is the senior director of learning and development with ATI Physical Therapy. He is a board-certified clinical specialist in orthopaedic physical therapy and works in Greenville, South Carolina.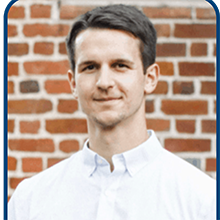 Joey Bikkers, PT, DPT, is a co-owner of Smithfield Physical Therapy Specialists in Smithfield, Virginia. He is a board-certified clinical specialist in orthopaedic physical therapy.
View Transcript
The following transcript was created using artificial intelligence and may contain typos, omissions, or other errors.
Danielle: Hello, welcome everyone to our APTA member podcast. I am Danielle Audain and I'm a third year DPT student at Emory University and also a member of our APTA Student Board of Directors. I'm super excited to have you all today and on this episode we're gonna ask 4 member PT to share their advice for new grads. We're going to talk about everything from job search to finding mentors after graduation, tips and tricks for getting out in the field and much more. So thank you guys for joining us today. I want everyone to introduce themselves and tell me a little bit about where you practice currently and let's start with Jenna. Then we'll go with Joey, Megan and Tom.
Jenna: Thanks so much. I'm glad to be here. My name is Jenna Banks and my husband and I, Grant, just started our own practice called Active Alliance Physical Therapy in Greenville, SC, and about three weeks ago. So very new. I have my orthopedic specialist certification and a specialty in pelvic floor therapy and I completed an orthopedic residency right out of school in Greenville, SC, and Tom, who's on this podcast, was one of my primary mentors in that residency. But then my training for pelvic floor was a little bit unique. So I've completed some coursework but I had one on one mentoring in the clinic for about nine months when I was living and working in Olympia, Washington. So that's how I kind of got into the world of pelvic floor. At the moment, at our clinic, we don't have a formal process to mentor new grads or bring in new PTs, obviously, because we're just trying to get patients to fill our own schedules. But this is something that grant and I is near and dear to our hearts and is something that we foresee our practice providing in the future.
Joey: So I'll follow up. So I'm Joey Bikkers. I'm the co-owner of Smithfield Physical Therapy Specialists with my wife as well, in Smithfield, VA, and I'm a board certified specialist in orthopedic physical therapy and a fellow of the American Academy of Orthopedic Manual Physical Therapists. So our clinics relatively new as well been around a little bit longer than a few weeks, but still trying to get solid feet on the ground. One of the ways that we, my wife and I have maintained some direct contact in the arena as far as trying to help foster growth as far as clinical reasoning and clinical and professional development is by getting involved with entry level students by way of a journal club. So we did it annually with our alma mater and it's been a great way to kind of discuss cases at a deeper level with students to get beyond just kind of that base entry level didactic, I guess feel. So with that we can get kind of maintain contact and communications with them as they're transitioning from student to professional and that's been a fun way for us to be able to maintain some degree of involvement with that as well.
Over the years we've worked with several students observing us as they're preparing to apply through PTCAS. Being able to maintain those relationships and being able to talk about how to prepare for becoming a professional and what to look for as they're moving into that arena as well has been a fun way for us to be involved.
Megan: OK. My name is Megan Lopez. Thank you guys for having me and I am currently a senior physical therapist at Encompass Health Rehab Hospital in Fayetteville, AR and I am the lead of PT for our amputee program. We're working to get certified by the Joint Commission, so I've been it's kind of been my baby the last year just trying to build that and I'm working towards achieving my NCS at some point.
I don't really know when that's gonna be, but Umm working towards that and I was actually a student at this hospital. So it's been exciting to kind of see that transition from student to being in the field, but I am certified, I have a level 1 credentialed clinical instructor certification through the APTA, and I've had been taking students for about 2 years now. I've been practicing for three, so I work very closely with students pretty consistently. Umm and I work for with them anywhere from their second clinical to their last right before graduation or taking the NPTE. And I'm also a preceptor as well for a new hires. And we take a lot of new grads at our hospital. So I kind of go through the orientation process with them. Know when they need the most guidance, especially if they're new grads and mentorship. So Yep.
Tom: And hi, I'm Tom Denninger. Excited to be here with this really distinguished group. So I'm physical therapist. Graduated from Sacred Heart University in 2008. Stayed and completed my orthopedic clinical residency there and then relocated to Greenville, SC and joined a practice where I was able to complete my fellowship and manual therapy through evidence in motion and join the faculty of the Established Sports Residency program that we had here, as well as kind of create and found our orthopedic residency. You know, I've taken lots of students I've worked with lots of residents and fellows, and I currently serve as a senior director of Learning and Development for ATI. So that includes overseeing our student program, our onboarding program and our mentorship programs. And COVID really presented the ability to reset a lot of those. You know, we didn't necessarily, you know it was always out of kind of best intentions, but probably there was gaps in those programs and just over the last 2 1/2 years, we've really been able to lean in and try to create the optimal experience for those. We're not there yet, but we're trying to learn a little bit every day just so we can support folks who are transitioning, whether it's coming from PT or PTA school into the professional workforce or if someone is transitioning between practice settings coming from home health or acute care settings into outpatient orthopedics. But very excited to be here.
Danielle: That was great. Thank you everyone. You guys gave me a lot of questions that came to mind.
And the first question I thought of was wondering about considering important factors for recent grads to keep in mind when applying for a job or interview. What things would you probably point out? Megan, let's start with you.
Megan: OK. Umm so as I came out of school, I think the biggest thing that I looked for was having a good mentor or I think my best advice is finding somebody that a coworker is that you really vibe with. I guess it's the best thing. So my advice is to identify like first what's really important to you, whether that's a location or a salary or the community, or the setting. Umm, I think that will help students, you know guide where they want to go with their career. But I always found myself telling all my students that I think that who you work with is super important because you think about it. You're gonna be with these people more than your family. More than your significant other, so surrounding yourself with people that who inspire you and people that you want to be like is really important. And finding those mentors.
Tom: I agree. Megan, I think that's right on you spend so much time with the people that that you work with that if you're not gonna be happy going to work, it's gonna be a really short term piece. The other advice I would say is just you know, I go back to my days playing college football. Your recruitment experience is very different than your first day of practice. Ohm you know, so just you need to validate everything that you're told. Everything that you see, you know, whatever it is, everybody has a great mentorship program, but until you know the details of it, you might not understand that that means, well, you're gonna treat over there, and I'm gonna treat over there and if you have a question, you can ask me that might be their definition of a mentorship program which might not align with what you're looking for. So as specific, make sure you're clarifying details and if you can go and shadow and see and really understand what that day in day out experience and who these people are that you're gonna be kind of welcoming into your very close intimate circle. That's the ideal opportunity to know that it's gonna be a place that you have more than just a very short relationship with.

Jenna: OK, so to add to the importance of looking for places that offer mentorship. Mentorship. No, nowhere is looking for a new grad to like have it all together or to know everything about patient care. And so you don't have to feel like you need to present yourself in that way, and especially if you get vibes that that place is looking for you to be like all on your own or just go after it. You know you you've done all your clinical, you know, training and you're education like that to me is a little bit of a red flag, so present yourself as kind of if this is important to you, one of the things that you're looking to convey is that you're eager to learn and you realize that that is important to continue to develop.
Joey: And just to add something, maybe a little bit different too from the mentorship is you know really trying to find what your goals are. You don't have to get things just dead on right from the get-go. Obviously you wanna try to vet things and make sure that the clinics are good fit for you and that you're a good fit for the clinic. But it's also worth bearing in mind that you can always make those changes along the way. Ultimately, you wanna try to do things to set yourself up for success in the context of your long term goals. So if that's pursue on a particular residency or fellowship, if that's an opportunity with the, you know, the place you're applying, then great. But if it's not, there's still value to be had. With learning experience, you can take in that job. Again. Ultimately, try to make sure that you have a good culture fit and that you think that you can take as much away from that job as you can put it into it.
Danielle: Thank you guys. Those are all really good things to think about. I also wanted to kind of pinpoint a little bit about what Megan said. I know that you have. You were saying that you had a clinical rotation at the same company that you now work for. That can be an interesting dynamic that many students may actively seek out when picking their clinicals. Or it could just be happenstance. Could you give a little bit of insight onto how you decided like that that same company was a good fit for you and for the rest of you all. If you wanna chime in on maybe like noticing how to leverage your experiences to work at a different place that's in the same setting, that could also be great.
Megan: Yeah. So umm, when I was a student here, I really just the and I think again I keep coming back to like the people that I worked with, everybody was just so positive and they were a lot like me and I looked up to a lot of them. So I think having had that and had other clinical experiences, I think this was the one clinical that I was like, hey, I'm like really excited to go to work today. Like, I felt that every single day and that's how I knew that, like, this was the match for me, because the other clinicals that I had, I was like, uh, I have to. I have to go to work today, but this was the one that I really just vibed with and I think I knew right away and I interviewed other places like after graduating and even in the same company, but it was a different location. I interviewed at a place in Kansas and something about it just didn't feel right. I got offered the job, but something just didn't feel right. I didn't. They offered me the job without even, you know, going to the hospital and like, meeting the people. Umm, so I think that like, just because you get that first job offer doesn't mean that you have to take it. And I think that that's like my biggest thing. My parents were pushing me to take it. It was during COVID and like they were like, take this job. You're not gonna find another one. And I was like, I don't know, something just like doesn't feel right. And then I ended up coming back to the same place I had my rotation and I just instantly knew that it was the right fit.
Jenna: So you might hear a common thread and some of my answers, but when I was a third year student, I knew probably towards the second half that I wanted to pursue a residency right after school.
And so one of the things that was important to me was to find a clinical site that was also tied to a residency program. And I would highly recommend that to anybody who's even thinking that that might be something that they want to pursue because what that enabled me to do was not only get to know a lot of the mentors who would be teaching me and helping me in the clinic, but I got to go sit on a journal clubs and didactic sessions and case presentations. And I saw what the current residents were doing and involved in and I would say that being immersed in that culture, in that setting, I was, I was like, this is where I wanna go. Like this is absolutely the residency that I want to pursue because there were no unknowns for me and so maybe going to another residency location would have ended up being phenomenal and a good experience. But it took a little bit of that, the what ifs or the concern about going from Ohio to Greenville, SC, like what's? What's this gonna hold? But that would be one thing that I would encourage some students to look into and really just ask your clinical instructors.
Like, hey, can I take some clinic time to go observe a mentoring session or go observe didactic and I highly doubt that anybody who's gonna say no don't do that because it's going to give you a lot of insight too what that might hold.
Tom: And Jenna piggyback that maybe it's a red flag if they are say no, no, we don't want you to do that at all. I agree. I think sometimes there's a tendency to be like ohh if I was here, I've gotten all that I can get there, so I should go do something that's very different just from a very different opposing points of view. Things along those lines, we don't absorb everything, right? I mean I when you hear something, hopefully you're retaining 20% of it. So we know that experts do the basics really, really well. It's not about, oh, I need to go to a different program that's gonna expand my view. It's gonna be. I need to go to some ways that's gonna enrich my knowledge and kind of this shared space that we can agree is around best practices and things along those lines. So I agree with Jenna, if you're kind of thinking about residency or there's a residency that you're passionate about, pursue a clinical rotation with those, uh, places. If you're not interested in a residency, hey, still, I think I'm interested in working in that place. Can I see that? Can I essentially have a 10 or 12 week interview where they're not just getting to know me right? To Megan's point, it's a highly it's not a competitive job market right now, right? Most graduates, or people who are looking to change jobs certainly can in the PT space. You know me as the student is interviewing that place to see if it's somewhere where I feel I belong and will be supported. Then we'll have, you know, a great start to my professional career so.
Danielle: Awesome. That was great guys. Just to switch gears a little bit and probably circle back to this topic of figuring out the right place for you. Let's say you do get the job. The people sound great, but they don't have a formalized mentoring program, and some of you all have gone and gone through that experience of kind of like just organically finding a mentor. What resources would you suggest and maybe like what questions would you say it's that you should ask of someone who is just offering to be a mentor that you're actively seeking out and asking them can they mentor you?
Joey: I think one of the things that popped up kind of thematically in those last responses was as a student having the capacity to have that experience in the clinic. So I think you really as a student really embrace those relationships with your CIs and even the other therapists. You establish relationships with having gone through a fair amount of post professional education. I still have a couple of my old CIs that I will email if I have a question. We'll still rattle off about cases, so I think certainly there are ways and I think we have some good discussion here on finding new mentors. But don't forget the ones that you've had in the past, because they can still be a very valuable resource for you.

Jenna: And because I am not in a position where, like new grads are just flocking towards hard clinic or practice setting right now, one way that I would love to assist new grads would be my husband and I both are adjunct professors at Tufts University and their hybrid program in Boston. And if any student who's graduating wanted to reach out to me and say, hey, Jenna, like I am entering this practice location, I know it's not ideal for mentoring, but I felt like it was the right place for me at the time. Would you be open to like having discussions or me being able to email you back and forth about cases? I would. I would love that and I don't think it wouldn't take up too much of my time or, you know, be something where you need to formally pay me or anything like that. It's something that I want to do to give back to people who have poured into me. And so I would say just don't be shy about taking those opportunities, especially adjunct professors come into your program.
Tom: And I think that's such a interesting misconception. I think so many people are resistant to want to reach out to folks as I don't wanna be a bother. But you will be amazed, right? People love talking about their research or they love talking about their practice and things like that. You know, if it's just a matter of establishing a relationship of, hey, I would like to talk about this patient case or I'm thinking about taking these types of courses or can I float you this deck I'm giving my first presentation to a referring physician or doing a weekend CEU. I would say most people. Surprisingly, almost shockingly, would be eager for that opportunity. And if they don't cause you know they have a lot of capacity, they'll probably can refer you to someone who would be interested, because that maybe they're mentoring is now stepping into that mentor role. The other thing I would call out, I've been involved in different mentoring programs through AOPT or through the APTA or through the South Carolina APTA.
There are these resources out there and what I can tell you is they're generally underutilized.
There's really people who you know are more than willing to have a conversation, a phone call, a cup of coffee. But I think there is this. Oh, no, I couldn't do that. I would be inconveniencing them. We tend to be a very polite profession. There's a lot of people who would really love to talk about some patient care with you and have an impact in your career.
Megan: Yeah, I totally agree with that, Thomas. I think as new grads, we feel like going back to Jenna's point, I feel like we think we have to have it all together. And if we ask questions, then it's like, oh, they think I don't know what I'm talking about. But I think that again, like when you're interviewing or you're going to that first job, I think it's important to like, look at who's interviewing you. Do you get along with your boss or who would be your boss and you know your coworkers like feel comfortable asking them questions. So I think just like not being afraid to ask the questions that you need to.

Danielle: Great, great answers guys. Speaking of like asking questions to kind of get responses that you may not know about when thinking about entering a certain area of PT, we know that like PT is so vast.
There are so many different areas that you can get into practice and even within the one specialization of orthopedics for example, how do you guys know when it's time to change settings either like within that certain specialty or maybe just go a complete 180 and you decide I worked in outpatient orthopedics but and now I think I really wanna do impatient. What advice would you give? I know. Megan, you working impatient. So that's a little bit different for you. And inpatient itself is very vast. And then even Jenna, like you've talked about how you pursued orthopedics and now you gonna wanna find your niche with pelvic health. What things would you recommend to new grads or students that are kind of just unsure or kind of wanna take a change in their workplace?

Jenna: Umm, I would say it wasn't something that I was. Ohh, I've been, you know, four years out of my orthopedic residency and specialty and now, now is the time that I want to pursue pelvic floor training.
It was. It was almost just handed to me or sent into my lap like this wonderful mentor was working in the same clinic with me. But I will say that the one thing was that I had, I had spent those three years in school, year of residency training, and by the end of residency, I was a little bit tapped out with what I felt like. I could have invest in my learning at the time and just outside the clinic, but then you know, fast forward three years, twoish three years, years down the road. I had that that drive and kind of desire to learn more and be better. And I think those things come in waves, and that's OK. Whether it's things that are going on outside of you know, your work life, that it's just not the right time, pursue a fellowship or specialization with pelvic floor, those things happen. But I would say there will be times in your career where you either you feel like the position where you're in, you're not growing or learning at the rate that you want to, and that might be a clue. I need to find a different place that's really that's gonna provide that or you feel like, huh? Like I I've kind of maxed out my learning or my potential at this location and based on my 5-10 year goals like I know I wanna make a change or move in a direction, I would say it's just it's not easy to know, but trust your gut and there's really there's no wrong time to learn, so go for it.
Joey: Yeah. So I would echo that, Jenna. As far as kind of bearing in mind your goals, you know it's OK to be a little selfish, as Tom alluded, for a very polite group by and large. But uh, and ultimately, you do want to contribute to your employer, the organization, but again, keeping keep in mind your goals.
So with my first job out of school was a great opportunity for me getting started. It was a great setup.
Was a very encouraging and inclusive group, but as I was approaching the point where I want to start looking more into specialty, post-professional education and things like that, it seemed like that was a very divergent path kind of from where the direction was of that company at that particular point in time. And knowing kind of where my goals were and recognizing that staying there in a comfortable position may not kind of facilitate that transition into those further developmental goals. Recognizing that it's OK to move on, you know you can have an amicable split and go off in a different direction if that means, or if that's what it takes to get you on the road that you need to be on.
Megan: And I guess to pick continue piggy backing off of that, I think that again going back to like your goals, I think if you like Jenna said, if you don't see yourself progressing or there's you don't feel supported in that progression, I think that's again you'll know like when the time is right to you know it's time for you to, you know continue to grow and that might be somewhere new. I even considered, you know, jumping from inpatient to like pediatrics at one point. And you know, I don't think it's wrong to even go interview at somewhere. If you're interested in just like, get that experience, umm and I quickly found that after I went and did that, that that wasn't for me and I just felt that. So now I came back. You know, I'm at my job now and I still love it, and I found different ways to progress myself and to grow in my career, and I know plenty of PTs that have worked in, like every setting possible in PT and some that have stayed in the same setting for, you know, 20 years. So I think it just you know, see if you have that potential for growth at this company, you know you might need to say a year or two to really figure that out. But I think having that potential and seeing that, hey, I could grow here. I think that's really important to have it at your job.
Tom: Yeah. And the one thing I'll kind of add and you know as Jenna was kind of reflecting on her story.
So. So obviously Jenna kind of revealed that I was a mentor to her at residency. She then came and worked at the same clinic as me for three years, she said. She learned everything that she could have there in three years, which was a slight dig, but I would have assumed it was 12 months. So but really not to call Jenna out, but maybe it's an opportunity to talk about. Jenna was a newlywed, and they had some outside of professional goals to see the country and to, you know, maybe build a little bit of a nest egg. So they they went and traveled. So I mean, that's part of this decision to say, hey, Greenville's great, but what else is out there in this country, you know, and even just some of the, you know, landed at not a great contract if I remember correctly you know and but still to that point about having a professional network I think we were just catching up and I was like well I think we need some cool people in Washington would we would you be open to that? So, Jenna, I don't know if you wanna talk about any of this decisions to say, hey, Tom's taught me everything that I could possibly know from the spine center. You know, how do we, you know, how do we align kind of some of those personal goals with our professional goals and make the decision to travel, totally putting you on the spot. But it's fun so.
Jenna: I have let me jump in real quick before anybody stops this podcast and thinks I'm a horrible person. Tom allowed me to get to a place in my career where I felt confident. I felt confident in my skill set and my ability to leave the nest egg of the spine center where I had these wonderful clinicians around me who like if I had a patient and I just had no idea what was going on, I could have a conversation at lunch or at the end of the day. And they would stay after and talk to me. And it was wonderful. It was the it was the best place to start my career. Umm, but Grant and I were drowning in student loans and we were not drowning. That's dramatic, but we knew that before we started a family, we would love to get in a better financial position and we thought ohh man. Like, how are we gonna do this and travel PT was something that we both thought, OK, we've spent a couple years working on clinical reasoning and developing ourselves as clinicians that we felt comfortable to go out into the unknown where we knew that we would not necessarily have mentors or it wouldn't be the greatest learning environment. And so that was our decision to do travel not immediately after school, but a couple years after. And it did. It fulfilled like our goals financially, but we ended up. It was so crazy.
You guys like I it was the first day of the a job in a state I will not reveal, and it was horrible. It was like ohh my goodness, I don't think I can do this for 13 weeks and this is what they talk about and Tom just randomly texted me at the end of that week and I said if that is not divine intervention, I don't know what is. And so we put in our 30 day notice and then moved ourselves up to Washington and signed a yearlong contract up there. And so when I say that you guys will know when it's the right time to move on and take the next step like you, you will and doors will open and like timing will just surprise you.
But, but that's how Grant and I knew that we felt ready to move to home health PT or to go to travel and it was simply because we felt very. Well, we were. We felt strongly that we wanted to develop ourselves as clinicians first and then umm, move on to, you know, tackling some financial goals so.
Danielle: I love that you guys have this dynamic because it just shows like how you are continuously just like finding your network to be amazing friends and colleagues, all of the above. You know, it's great that like we are able to kind of just realize that like there's different times when you'll have different mentors and maybe like you won't be in contact with one in one season. But that doesn't mean that you guys like, just stop talking forever. It just comes back around when it kind of feels right. It also speaks to, Tom. I love that you spoke to the fact that Jenna had a like a level of confidence about her skill set and I think as new grads like it takes some time to kind of build that up, especially if you are kind of in a setting where like you're not really getting a lot of affirmation about why you're there or like how you're doing with your patients. And so I think Janet would be great to kind of hear as well and also from Joey about how you guys had that confidence to kind of step out and do your own thing in private practice because some people in school might know from the from the very beginning. I wanna have my own company. I wanna have my own business. I don't wanna work for anyone or as they start working, they're getting to that decision eventually. But how would you guys describe the experience in knowing like it's time to step out and do my own thing? Maybe with some other colleagues in the field, or my classmates, or just people that I met, or by myself to kind of go into that private practice sector.
Joey: Throwing me on the spot on that one. OK. Jenna, that's cool. No, so just being transparent, especially still in school like business ownership was never on our radar. I think there are a lot of factors that are going to contribute to kind of your, I guess your head space or your view on on going down this road, some people are just entrepreneurs and the get go and that's great. But for those of us that maybe aren't in that seat or that headspace, you know we've had some different topics pop up from family values to location to job opportunities. And in different areas. Let's say you want to settle in a more metropolitan area. There might be several different opportunities that may or may not be a good fit for you. My wife and I live in a little bit more of a removed or a little more of a rural location. So when you kind of get into this spot, you face a really long commute to find an opportunity or a clinic that's gonna fit your values and match what you see or what you hope to see in terms of the quality of care you can deliver to patients. So that's kind of what drove us to end up in this spot was we recognized that the opportunities were a little bit more limited as far as being able to deliver the quality of care that we wanted to do and to be able to provide the level of community outreach and community service that we saw fit in the context of our professional scope. And that's what really drove us to ultimately look in to try and open up our own practice being transparent. It has not been a walk in the park. There are definitely a learning curve and definitely some struggles along the way, but ultimately having the platform to be able to do the things that we love, like being able to not just provide care but be able to provide free health resources and just being a resource to people with questions in the community has been worthwhile and very much worth it. So that's kind of what led us down this path.
Jenna: And for Grant and I we when we came back to South Carolina, we took a job primarily because we would have a significant role in a residency program and that was something we were both interested in, is growing as teachers, I guess I would say, while also being able to provide patient care.
But you know, we eventually got to the point where we thought, like, is this the spot where we can see ourselves loving, going to work for the next 30 years and when we realize that, umm, you know, there were some barriers to like being able to treat the type of patients that we were really like excited to go and work with every day. Having our own practice, we've taken away some of those financial barriers for, for people to come see us. And so it was. It was primarily a decision for Grant and I to create a job where we would be excited to go to work for years and years to come and to create a clinic environment where people would love to come work, work there and I think would we have done this, you know, five years out of from school? Probably definitely not like this is not my personality. Grant is more of the Go getter business minded type. But umm, but it got to a point where in my career where I wanted that fulfillment, umm, and not to, I guess be just kind of like oh, well, today's a workday, you know, and it's kind of go to work like I don't know. I wanna be excited to go to work every day. So that was our main driver.
Danielle: It sounds important to kind of like create what you wanna see and so whether that means stepping out in on your own to kind of do that in the private practice world or even within a certain company to kind of shift and environment to be a better place for patients and for coworkers. That sounds like a really important thing for people to realize. What would you say outside of the work schedule and life that has helped you all avoid burnout? Like what things would you say that you recommend for people to kind of like do to decompress? We know that depending on the setting that you work in, it can be really stressful or just navigating like documentation and loads of that all day. Like what things do you guys like recommend for people to kind of do, to explore how to find themselves outside of your profession, especially with a lot of us having like being streamlined, especially the more and more that we see the profession grow to be. Like I wanna do PT. You know, you're dead set on it from college and you go through graduate school and you're just focused on your career. And then you get out into this new grad life, and it's just like, career, career, career. But you know where people outside of our profession? So what would you recommend to kind of avoid burnout?
Megan: I think coming from I know you guys are all an outpatient. But coming from like an in-patient perspective, my job is very like fast pace, on the go all the time, communicating constantly. There's really no time to like rest and decompress throughout the day, and I haven't found myself like when I finally started working. I was. I had so much free time. I wasn't doing coursework. I wasn't. I didn't have to study for anything and it was fantastic. And so I kind of felt lost for a while. I was like, huh, what do I wanna do this afternoon like? And I think just dive like you really get the opportunity to like, dive into your hobbies and like, really figure out what your hobbies are. Because I feel like I don't know about you guys, but like being in school, you don't really have time to do any of that. So like diving into those hobbies and really figuring it out and having you know your group and your support system be there and help you find those things. So I don't know what your guys thoughts are on that, but.
Joey: I don't know that it really addresses the burnout elements so much. Again, I know Tom. I've had Tom as an instructor for a couple of different courses in the context of fellowship, and then I went through fellowship with Jenna's husband Grant, and even with residency, I know you. You get so much in the grind like you were in the clinic mindset and then you're in your coursework mindset and mentorship mindset. Uh, and that may not burn you out, but that can definitely take a toll. So I think it's good to just try different things that are completely unrelated. I am an absolutely terrible golfer, but when I get into the midst of getting in these really intense patches, I'll just go try to play around and see how poorly or not poorly I can play that day or try home brewing. Just try to do something that will give you another. Another thing you can talk to your patients about, first off the great way you can kind of bring that back in and provide some value on your professional side. But just something where you can completely separate yourself. It doesn't have to be anything extensive. Maybe. And I know this is really going to depend on person, person, but find something that can kind of add to your identity beyond just your professional identity.
Tom: Joey, I think that's so wise. And Meg and I, you know, really appreciated your perspective.
You know it's funny for me. Umm, I don't think I ever really had burnout associated with patient care or professional. Whether I was, you know, waist deep in fellowship stuff or, you know, really when I was creating 45, 50, 55 patient hours per week. But then when kind of my life changed and I got married and I had a family that was actually like the really stressful part for me, because, hey, I don't know how to control this. This is really new to me. Well, I can't take a course on how to be a great husband or you know, how to be a good father. So really there was a ton of stress for me and really figuring out my life and roles beyond of physical therapist, which I don't know if I'm unique in that. I think I've been lucky that in my professional career I've always been challenged to take on different pieces. So it never got repetitive to me. As soon as I was really comfortable treating patients 40 hours a week. Now I was running a clinic. OK, now I think I kind of have this idea of treating patients and running a clinic. Ohh, here's a research opportunity. OK. Well, how am I varying this? And then, you know, adding teaching or you know some other pieces to it, it's always been varied for me and I think that can be an important part for people. So they feel like they're perpetually growing and they can see their progression. Because I think if we feel stagnant, that's when maybe we feel burned out. But I always wanna, like, warn people. Like, hey, sometimes the stuff you think you're escaping to can be the driver of a lot of your stress, but that stress means you're growing. You know insert weird anecdote about, you know, the hermit crab and the shell and needing to find a new one, but. You know, I think you do get to a point professionally where you're like, I like what I'm doing. I'm continuing to grow, but I'm at a great place. Hey, my family life and my personal life has reached a steady state. Now's the time to find an interest or something you can grow. And Joey, I love the kind of bad golfer piece. Hey, I'm a very bad carpenter, but that doesn't prevent me from trying to make a tree house or this new chair or something along those lines. But I'll tell you if I sought out trying to do woodworking 5 or 10 years ago before I really was at a good place in these other pieces, it would only have added to the stress instead of being a relief. So I think sometimes in the pursuit of work-life balance, sometimes we try to add a hobby or we're trying to superimpose social obligations that actually stress us out. You know, there's no such thing as a perfect balance, right? You're gonna have pinch points, and you're gonna have downtimes. And at best, you're looking for an average that's rewarding to you. But for all the folks that are feeling burnt out at work, so now they're super imposing all these other additional things that they've been told should help them reach balance. But instead might be making them just a little bit more unsettled. There's a right time for anything. Don't feel like your path has to be the same as anybody else's. If you feel stagnant at work, try to address that before you're compiling other obligations or stresses to yourself.
Jenna: And then I will add Megan mentioned like finding a hobby and this is my personal experience, but I think a lot of people on here and a lot of people listening to podcasts such as this one are driven and very type A minded people and that might not be some something that they would initially like label themselves as wanting to do travel physical therapy. But the cool thing about our profession is that you can travel and go pick different places of, you know, our country that you wanna see and experience.
And our work allows you to do that. And so for us it was what's and that's a lot of what I talk about now is I'll find this random person who lived in Reno, Nevada, and I can talk about like that for days or, you know, anybody who's from the Pacific Northwest. I could talk with them for days because I loved Olympia, Washington, so much, but also travel. Physical therapy allowed me to learn how to snowboard at 29 years old, and I'm a very let's just I'll add that I'm a terrible, tennis player, but I really love tennis and so I wanted to just throw that out there again that just because you want to be the best clinician that you, it can be and you see mentorship as the way to get there and all these different trainings and ways that you need to keep doing the next thing. Sometimes it is like OK to just take a step back and go work in a different setting than you're used to and go travel and just experience some things and have some fun. I wouldn't say that my career is any less successful because I took, you know, about two years out to not be around places that I knew would offer mentoring, so I will add that.
Danielle: I love that you guys had varying perspectives that all kind of like started in the same place.
They like fanned out until your own ways of interpreting things, especially when kind of just finding out like what your definition of balance is because I think everyone's balance is gonna look different. It might not be 50-50 like Tom was saying. It might be 40-60 in some life season, so I think it's good to kind of just recognize where you're at and not kind of feel pressured to like add a bunch of things to kind of try to create a new problem. And so thank you guys for sharing your perspectives on that and also demonstrating how incredibly talented you all are and your various hobbies. I just wanted to kind of ask one more question about kind of just like negotiating the unknown and just figuring out like how to set yourself up for the right path to success when finishing school. So what advice would you give when negotiating your first job offer? Or maybe like something that you thought about after you had your first job offer that you kind of were like, I wish I would have asked for this or kind of explored this aspect of my contract.
Megan: Umm, I think one thing that I like knew absolutely nothing about was like benefits coming out of school and like all the like business side behind things. And I think that go again, going back to your mentors is something that and like asking them because now I am very open with all my students so that I get and I'm like hey, if you wanna know like what I make or like, you know how benefits work or anything. I wanna like talk with them about that. And I think just don't be afraid to ask her mentors about that. Umm, you know it's, you know, it's can be a, you know, touchy subject, but I think I'm very open because I knew absolutely nothing about any of that. And I felt like school didn't really prepare me as much as I thought they did. Umm. Or asking, you know your parents about it, but getting more details on that. And I think again, I keep going back to like the environment, ask to shadow or ask to like see and like follow for a day. You know, if it's the right company, they'll give you that opportunity. And I think if it's not, I feel like it says something. In my opinion, you know I think you, uh, you know, you need to get the feel of the environment. So that's one thing that I wish I would have done because you know, again, I was about to set, accept that first job offer that I felt wasn't the right thing, but I didn't even go to the building or see anybody. So I think that's what I would have done if I were to go back.
Joey: I honestly don't have any strong sage advice. I know one thing that I think will resonate with a lot of people is you've been in the student role in student mindset for a few years now. So I think having the reality of getting an offer and saying like, man, I'm actually gonna be getting paid money to do this now this is this is a whole new thing. I think being able to again kind of evaluate the company culture, make sure it's a good fit and then really try to take the time as time permits to look at different offers and really try to evaluate and understand why one company's maybe offering more in the way of salary, more in the way of health insurance, retirement matches, et cetera and really try to pare down, OK, which of these two, if it's down to two offers, which of these two do I like better and is there some discrepancy in pay and then try to come back to them just be honest and say hey, here's where I stand. Is this something that you all can meet me on, or even just go straight with like an open question of, you know, where can we negotiate on this and see what road that takes? If that ends up changing your decision, great. Uh, but again, don't get the sticker shock reaction like I did and just having the realization of like oh man and actually having an income now.
Tom: I love those two pieces from Megan and Joey and I think there's so much wisdom there in terms of what's the holistic view of the offer. Right. Don't get shocked by the salary when you realize that what you're gonna be paying out of pocket for health benefits is going to not just eliminate that difference, but actually put you in the negative. Compared to another one, you know a lot of times. There's reasons that there are pay bands or there's different benefits that are and some of those you can push on a little bit and there might be wiggle room. Sometimes there's not, but I know for me, coming out of residency, it was really important for me to be supported by the company through a manual fellowship. So really I kind of went with them and that was always my ticket in the back pocket. Like in terms of OK, I see your offer. Hey, what's modifiable? What's not modifiable? Hey I really wanna do this. What kind of support you know would be there? Hey, willing to, you know, it was a there's a work agreement. So a post completion commitment and I was OK with that, but even there was negotiations around hey to offset and have a shorter time commitment to the company. I worked an additional hour per week while I was in fellowship. Or maybe you wanna go the opposite and take a longer work agreement so you can keep your salary whole, but only work 35 hours a week because you know you need that time to invest in the learning program that you're pursuing. So I think there's always opportunity for creativity even that's coming from obviously a larger organization that has probably some rigidity when we think about equity across multiple states and positions and things like that. What I can just say is it's, it's not gonna hurt to ask about what's modifiable and what's not modifiable. It's good to get creative and see because ultimately you know people want you to come work for them. They see something in you. They think you're gonna be a valuable addition to that company. There's gonna be certain things that they can do and certain things that they can't do or haven't traditionally done, but you can certainly get creative and ask. So whether that's knowing you wanna do a fellowship or you wanna take this course or you're looking for more PTO or hey, student loan repayment is gonna be something that's really, really important for your situation. Umm. And even going back and saying, hey, I know you have a mentorship program or a leadership program. You know what can we do to work in that I will have a place in that leadership program after one year or that instead of eight sessions in a mentorship program, I wanna do 16. All those things I think you can find a lot of value and room for agreement.
Jenna: And hearing Joey and Tom say those things, I wish I could have gone back to my new grad self and said what is negotiable in this contract cause that is something that I was not confident enough to say. So new grads, you can do this, be confident and ask those things. One other thing, you might be able to use as leverage or just let you know a little bit more about the company is a ramp-up period.
So is this some a company that's gonna want you to come in right out the gate, you're seeing a full caseload, or can you say and is there room for me to mentor half of the day or shadow half the day? See patients the first half or whatever it might be, but have some of those things in your head when you're going into your interview because people might be totally cool with that. And it just isn't something that they've had people do in the past, but I would say that is a great place to start as a new grad, so.
Danielle: Thank you guys for just having so much insight into this because I think it's something that people are kind of like afraid to ask and you guys have kind of hit on that and just wanting to like share your experiences and be transparent. So I really appreciate that. And just for a final question, I'll let you guys chew on this one for a little bit. What would you say is like your short summary of something you wish you knew when you graduated, that you would express to new grads or recent grads like this is the one thing that I'd say is something that I wish I did.
Jenna: One big thing is when I had people in my corner who and we're telling me that they thought I should do something or I should move into a teaching role. I automatically thought ohh I am not far enough out and you know I can't move into this like leadership or teaching role just yet in my career. I wish I would have been a little bit more confident to take that step, so especially if you have people who are rooting you on and saying you can do this, like believe them and go for it.
Megan: I think the one thing I wish that I knew is that there are gonna be plenty of jobs that want you. Having had graduated and COVID. I think that it was really difficult for me to find a job and you know, really, you know, not just accept the first one. And I think going back again like you don't have to accept that first job and make sure that it's the right fit for you and just really, you know, take a step back and look, you know and I think you'll know your gut will tell you, you know, if it's right, but they're gonna be plenty of jobs that want you. So don't take the first one if it doesn't feel right.
Tom: Both those are such great advice. The one thing I'll say, you know, when we're going through school. Uh, sometimes when we're asked to reflect on things, it feels like busy work, right? Why do I have to write a journal entry? Why do I have to talk to a peer? You know about having done this shadow, but really that reflection piece is the key to growth, you know, so everyone's reflection looks different. It can be quiet time in the car. It can be journaling. It can be doing voice to text. It can be finding that friend that you meet up with every month to talk about the cool cases you've had, but if you're not reflecting, you're not growing. And if you're not doing it kind of intentionally, you kind of miss the opportunity because you thought it was always just busy work. Some of the best advice I ever got was people think you only grow from when you fail, but that's not true. You only grow when you reflect, and we generally only reflect when we failed. So reflect on your successes. Reflect on your struggles. Reflect just on where you are and where you wanna be, and if you're having that internal monologue and not just floating, there's something to be said for floating. Because sometimes you end up in good spots. But it's not about having this 25 point plan to get from A to B as a new graduate. It's about saying, hey, I think this is the kind of clinician I wanna be and whether it's a daily basis or a weekly basis, just thinking about whether you're moving in that direction, not moving in that direction or moving away from that direction.
Danielle: That was a great piece of advice that you guys gave and I think that was a great summary to think about. So I really appreciate that it was like a mic drop at the end, Tom. So over I think this has been such a great discussion. I wanna thank all of our panelists, each and every one of you for taking the time out of your very busy days and life to share your experiences with us. And I just also wanna shout out and congratulate all of the new grads who may be listening to this. Like Jenna said, you can do this.
Believe in yourself. You are confident you will kill it. So thank you guys and enjoy the rest of your day.