Chronic fatigue syndrome (CFS) has come a long way since the 1980s, when it was widely dismissed as "yuppie flu" and was suspected by many health care providers of being a psychological rather than a physiological condition.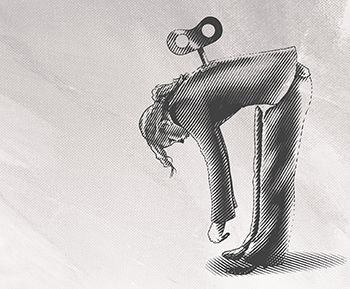 (A note on terminology: CFS goes by at least 3 names, per the sidebar below this article. As CFS remains the one by which the illness most widely is known, that's the term PT in Motion is using.)
Nicole Rabanal, PT, was among the skeptics. Until late 2014 she considered "chronic fatigue syndrome" to be "a catch-all term that meant medical science didn't know what the patient had or didn't have."