You may have heard of our efforts at a previous conference, but if not: PT in the Community is a member-led effort, supported by various APTA chapters and sections, that seeks to impact the lives of locals living in the community that we visit for national physical therapy conferences such as the APTA Combined Sections Meeting, with an emphasis in school-aged children and the homeless population.
Last year, during the 2020 APTA CSM in Denver, we were able to raise over $7,000, used to purchase exercise equipment for Denver public schools and supplies for over 300 homeless care packages, while also facilitating volunteer hours at local schools and homeless shelters during the week of the conference.
This year, however, due to the pandemic and CSM being virtual, we have had to shift gears a bit, transitioning from actively being hands-on within the host city's community to facilitating community engagement nationwide. While it's disappointing that we can't be working together, in person, these special circumstances offer an opportunity to have an even greater impact. Let me explain how.
Our plan for this year is to bring PT in the Community into communities across the country via a team-based competition — because we all know that most physical therapy professionals have that competitive nature and have an even greater burning desire to help people. And who better to help than the people of your own community, where you live, work, play, and pray? These localized efforts will not only help more parts of the country, the prize money involved could make a real difference for some communities.
Our efforts are also consistent with one of the major themes of APTA's centennial year in 2021 — the importance of member service to communities. This program is a terrific opportunity to support that effort and make a difference.
Here are the basics of what will be going on during the entire month of February. For all the details, check out our PT in the Community webpage.
The PT in the Community Challenge will operate as a team-based competition in which teams will respond in effective, creative ways to a series of challenges, framed as questions. The challenge will last the entire month of February, with each week having its own themed challenge. These include:
Are You a Role Model?
How Healthy Is Your Community?
How Do You Engage Your Community?
How Did You SERVE Your Community?
Points will be awarded to individuals and teams based on successful completion of the challenges. All challenges are designed so that they can be completed virtually, and points are awarded no matter if done virtually or in person in adherence to CDC physical distancing guidelines and any other regulations.
At the end of the month, the top three winning teams will receive funds to support their local community or selected cause. Those funds will be drawn from the amount we collect via team registrations and additional donations, so it's important to not only enter the competition, but to get others to form their own teams or simply make a donation.
Teams are required to have an exact number of five members — and of course if you are part of a clinic, hospital system, university, etc., multiple teams can be created. Each team member is required to donate at least $10 to the initiative. Team members do not need to be in the same geographic location, they but are required to play for a single cause. That cause must be described in detail during a team sign up. All entry fee donations and other donations will remain within a giant pot of funds to be distributed to winning teams.
Sounds like a great time, right? Sign up today! And please share this initiative and challenge with all your physical therapy friends and colleagues, whether they want to participate in a team to compete or simply donate to support future community engagements that stimulate change, promote health, and promote physical therapy! I'm looking forward to a great competition!
The important links
Sign up a team: https://forms.gle/zNMuoGPvfnRtcbgW8
Donate: https://gofund.me/306edcd9
More info: PTintheCommunity.com
Twitter hashtag: #PTintheCommunity
Any inquires: Info@PTintheCommunity.com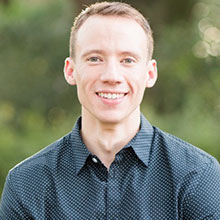 Patrick Berner, PT, DPT, RDN, is a consultant, educator, and clinician in South Carolina. He serves as chair for APTA Health Promotion and Wellness Council and delegate for APTA South Carolina. You can contact Patrick at pberner002@gmail.com.