By using this site, you are consenting to our use of cookies. To find out more visit our privacy policy.
This annual student-led campaign unites the APTA community through advocacy.
Students are the future of our profession, but they are even more of a meaningful voice in our advocacy efforts right now.
Led by PT and PTA students, the Flash Action Strategy rallies our community around important issues affecting our profession and the people we treat.
This year's event, Sept. 15 and 16, was designed to generate contributions to PT-PAC, which uses your donations to support and influence federal legislators in order to advance and protect APTA's priorities.
Thanks to YOUR efforts, we raised $3,312 for PT-PAC.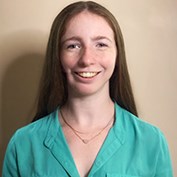 Bridget Nolan, SPT
"Legislation being made today will impact all of us. PT-PAC is fighting for me, my colleagues, and my profession."