The COVID-19 pandemic that caused APTA to shift to a virtual NEXT conference required some hard choices, including postponing the annual Mary McMillan lecture, one of APTA's highest honors and most popular events. But that tough decision came with a silver lining: APTA's centennial year in 2021 will feature two McMillan lectures from two of the most prominent thought leaders in the profession today.
The 51st McMillan lecture, originally scheduled for this year from Stuart Binder-Macleod, PT, PhD, FAPTA, will be delivered during the 2021 APTA Combined Sections Meeting in February, while the 52nd McMillan lecture, to be delivered by Colleen Kigin, PT, DPT, MS, MPA, FAPTA, will take place around the association's centennial gala in September 2021.
Meanwhile, the 25th John H.P. Maley Lecture by Nicole Stout, PT, DPT, FAPTA, originally scheduled for the in-person NEXT event, is the signature lecture of Virtual NEXT. In her address, Stout urges PTs to take a proactive role in the care continuum.
While the absence of a McMillan lecture this year — and the inability to announce Kigin as next year's lecturer before a live audience — were disappointments, the added excitement and prestige of hearing from two of the profession's outstanding leaders during APTA's centennial might just make up for it.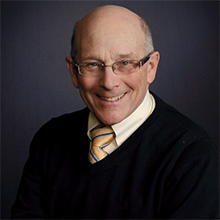 Binder-Macleod, the 51st McMillan lecturer, is the Edward L. Ratledge Professor of Physical Therapy and associate vice president for clinical and translation research at the University of Delaware. He served as the chair of UD's Department of Physical Therapy for 16 years, and his research laboratory enjoyed more than 25 years of continuous NIH funding, including major funding for projects involving the development and testing of treatment interventions for individuals demonstrating poststroke hemiparesis. A recipient of multiple honors from APTA and its components, Binder-Macleod also served on the task force that created the American Council of Academic Physical Therapy, and he currently serves on the Board of Trustees of the Foundation for Physical Therapy Research.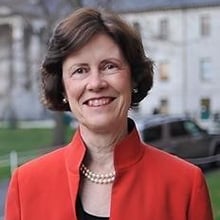 Kigin, who will deliver the 52nd McMillan lecture, is a retired physical therapist, administrator, physical therapy professor, and lecturer with an extensive background in clinical practice and health care administration. She served as director of cardiopulmonary physical therapy at Massachusetts General Hospital and chief of staff of the Center for Integration of Medicine and Innovative Technology. She has delivered lectures and presentations internationally to diverse groups that include the American College of Cardiovascular Administration and the American Dietetic Association. As a member of APTA, Kigin has served as APTA vice president and as chair of the American Board of Physical Therapy Specialties, and she was a founder of the APTA Frontiers in Science and Rehabilitation Council.