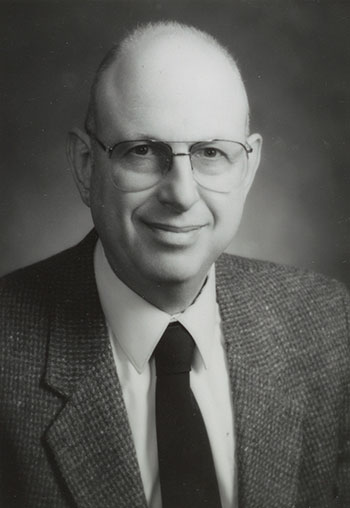 Richard Darnell, PT, PhD, FAPTA, outspoken leader and strong advocate for the advancement of physical therapy education, has died. He was 88.
Born in Brooklyn, New York, Darnell received certification in physical therapy from New York University and a doctorate in rehabilitation counseling from Michigan State University. Darnell became the first full professor of physical therapy in the state of Michigan, with most of his career spent at the University of Michigan. At UM he rose to the position of director of the physical therapy department.
Darnell was known for his work in several areas of the profession, including leadership around interdisciplinary practice, specialization, patient education, and strengthening clinical research. He was also respected for his strong advocacy for physical therapy education, including leading the fight to transition the UM physical therapy program from a certificate educational program to a postbaccalaureate program — initially arguing that if the program wasn't going to evolve, it should be discontinued.
A member of APTA for 66 years, Darnell received the Lucy Blair Service Award in 1983 and was named a Catherine Worthingham Fellow in 1991. He was also a member of the American Board of Physical Therapy Specialties from 1983 to 1986, and served as an on-site program evaluator for the Commission on Accreditation in Physical Therapy Education. His outstanding service to APTA Michigan led to the chapter's establishment of a research award in his name, and he was recognized as a Distinguished Educator by the APTA Academy of Education.
A memorial service for Darnell will be held in the spring. Family requests that memorial contributions be made to the Richard E. Darnell Endowment Fund at the physical therapy department of the University of Michigan.