Talk about timing: APTA is now an official American League of Bicyclists "bicycle friendly workplace" — news that arrived just days before just days before APTA headquarters embraced its commitment to community service by providing a pit stop for National Bike to Work Day on May 20.
The association's headquarters earned the designation thanks in part to its status as a Fitwel award-winning healthy workplace, its location near other bike-friendly areas, the availability of free rental bikes for employee and guest use, and a publicly available bicycle repair station outside the building. APTA joins nearly 1,500 businesses across the country who have earned the recognition.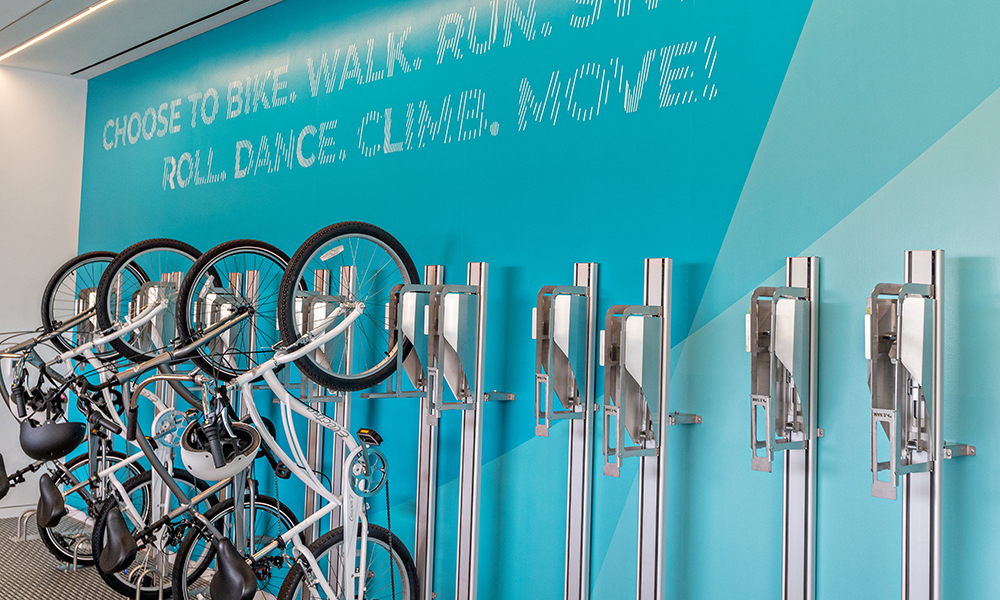 APTA Centennial Center's immediate proximity to recreation paths was particularly valuable on National Bike to Work Day, when a bright orange ChoosePT tent gave Alexandria-area riders the opportunity to take a break, get some cold water, and grab a granola bar — and some APTA-branded goodies — before heading on. In all, about 40 cyclists stopped by, including Alexandria City Council member Sarah Bagley.
APTA staff volunteers kept things hopping at the tent, while a local food truck joined in to give out snacks. In addition, the Parkinson Foundation Mobile Resource Unit, a converted fire truck, was on hand to share information and hand out prizes.