By using this site, you are consenting to our use of cookies. To find out more visit our privacy policy.
CMS wants to implement a flawed payment differential plan for PTAs without any attempt to mitigate the damage. We can't let that happen.
The Issue
Beginning Jan. 1, 2022, payment for outpatient therapy services furnished by PTAs was reduced to 85% of the Medicare Fee Schedule. This cut, harmful by itself, is happening in addition to other cuts to the fee schedule. Patients are at risk of losing access to therapy services, just as we fight our way back from a pandemic that has increased patient need for those services and challenged the financial stability of providers.
Why It Matters
PTAs play a crucial role in the PT-PTA team and help bridge the gap in access to care. The 2022 PTA payment differential ignores that reality. Instead, the differential makes it harder for this access to be provided and threatens physical therapy businesses, particularly in rural and underserved areas. Absent action by Congress, the PTA payment differential will increase the economic instability of providers who serve Medicare beneficiaries.
Stay Up to Date
APTA members can join the APTA Advocacy Network for free to receive action alerts on federal legislative issues and more.
Check out more info on the PTA Differential issue on the Fee Schedule page.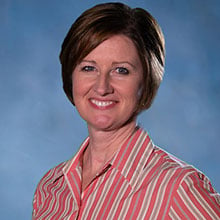 COVID-19 has increased staff dropout in areas of health professions that already had a high need. The differential will only make this problem worse and decrease the quality of services as older, more experienced PTAs leave or lose their jobs.
Amy Owens, PT
Additional Medicare Payment Differential on Services Provided by PTAs Content