Listening Time — 31:44
This updated Integrated Framework for making clinical decisions responds to changes in evidence, policy, and practice.
Developments in the rehabilitation knowledge base, changes in policy and practice, a big shift to patients collaborating in decisions: A lot has happened since the III STEP Conference in 2005.
That's when Judith Deutsch, PT, PhD, FAPTA; Kathleen Gill-Body, PT, DPT, FAPTA, board-certified clinical specialist in neurologic physical therapy; and Margaret Schenkman, PT, PhD, FAPTA, presented the first iteration of the Integrated Framework for Clinical Decision Making. The updated framework reflects new evidence and new understanding.
Listen in to this free-wheeling conversation that gets into the power and purpose of terminology. As Deutsch says, "Language matters," and the International Classification of Functioning, Disability, and Health has important gaps — such as movement — that pose challenges.
Editor-in-Chief Alan Jette, PT, PhD, FAPTA, agrees but raises the concern that there are only two ways to resolve the problem: "Elaborate and improve on the ICF, thus contributing to the universal framework that's being used across the globe, or [we] could create [our] own language, concepts, and systems" around the movement system and movement diagnosis, impeding communication beyond the physical therapy profession.
Deutsch and Gill-Body point out that there is a difference between "movement science and the movement system." They offer reactive postural control as an example: it doesn't fit neatly into the ICF's body-function-structure and activity concepts; movement control is what links those domains. "When we talk about what physical therapists do [in their interventions], we have to go back to movement science, the language of our literature."
The authors believe that using the language of movement science can also address Jette's complaint that the profession does a "terrible job" of characterizing interventions, which makes replication difficult.
They discuss using the FITT (frequency, intensity, and time and type) principle in conjunction with movement science language. Could the documentation used in practice — including electronic health records — be reorganized to reinforce, rather than undermine, what physical therapists learned as students about clinical decision making?
Speakers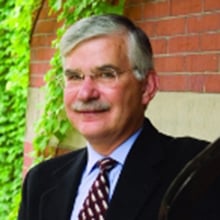 Alan M. Jette, PT, PhD, FAPTA, is editor-in-chief of PTJ: Physical Therapy & Rehabilitation Journal.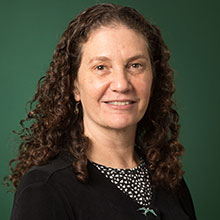 Judith Deutsch, PT, PhD, FAPTA, is professor and director, Rivers Lab, Department of Rehabilitation and Movement Sciences, School of Health Professions, Rutgers University.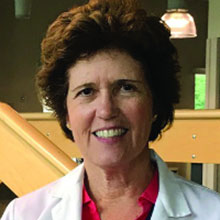 Kathleen Gill-Body, PT, DPT, FAPTA, is a board-certified neurologic clinical specialist, Rehabilitation Services, Newton-Wellesley Hospital.