Listening Time — 20:30
Physical therapy can't wait another 50 years to implement competency-based education.
Can physical therapy wait another 50 years to implement competency-based education in its professional education programs? Not according to author and Editorial Board Member Melissa Tovin, PT, PhD. Historically, physical therapy curricula have largely followed the time-based model; CBE is very different, with an evidence-based, consensus-driven set of learner performance outcomes and progress being made when competence is demonstrated along the continuum. In this conversation with PTJ Editor-in-Chief Alan Jette, PT, PhD, FAPTA, Tovin acknowledges that over the past half century some physical therapist programs have integrated important CBE elements — such as community-centered learning, professional values and behaviors essential for practice, and courses on global and community health — to help future clinicians meet societal health needs. But true CBE, says Tovin, "requires visionary leaders in PT education and real curricular change, not just add-ons. It requires a real shift in how we think about learning, learner outcomes, and learning assessment. It's a philosophy of education that drives the design of the curriculum." The pressures for accountability, cost efficiency, high-quality care, and equity — and the rapid growth of knowledge and technology — mean that "we can't afford to wait another 50 years," says Tovin. "Just adding a population health course won't move us forward." Tovin and Jette look at CBE initiatives in medicine, consider strategies in physical therapy, and highlight recent research.
Speakers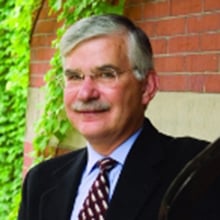 Alan M. Jette, PT, PhD, FAPTA, is editor-in-chief of PTJ: Physical Therapy & Rehabilitation Journal.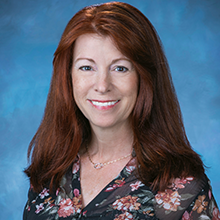 Melissa Tovin, PT, PhD, is a professor in the Department of Physical Therapy, Nova Southeastern University, and a board-certified clinical specialist in pediatric physical therapy. She is a member of PTJ's editorial board.