Listening Time — 27:25
Physical therapists working with people with long COVID should measure and validate the patient's experience.
PTJ Editor-in-Chief Alan Jette, PT, PhD, FAPTA, and author Kirby Mayer, PT, DPT, dig deep into a 10-year retrospective practice analysis of 1,350 adults who were critically ill and required extracorporeal membrane oxygenation for more than 72 hours in a cardiothoracic intensive care unit. Mayer illuminates the challenges of analyzing such a heterogeneous population, which included patients who received physical rehabilitation while requiring ECMO, patients who received rehabilitation after ECMO was stopped, and patients who never received rehabilitation. The study found that a patient's mobility response to physical rehabilitation early in the ICU is an important indicator of illness and should contribute to clinical decision making and outcome prediction. Mayer emphasizes the reality that patients with different characteristics are going to respond differently, and such heterogeneity does not necessarily fit with the standardized approach required in randomized controlled trials. He also emphasizes the impact of the major phenotypes — age and comorbidities — and explores the similarities that may exist between patients recovering from the ICU and patients with long COVID. Trials need to address heterogeneity, the complexity of the illness, differences in sedation strategies, and differences in ECMO delivery, says Mayer. The work has to be interdisciplinary, with an emphasis on patient safety, and "the culture needs to be invested in it …. I have so much optimism that things are improving and we are moving the needle; for example, there is a randomized rehab trial in ECMO that is registered now at clinicaltrials.gov … maybe in the future we will be able to answer all these questions. [Physical therapists] are patient advocates; what's better, and what's next?"
Speakers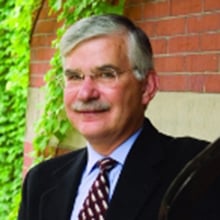 Alan M. Jette, PT, PhD, FAPTA, is editor-in-chief of PTJ: Physical Therapy & Rehabilitation Journal.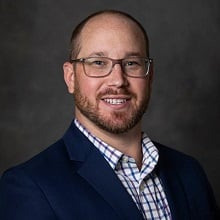 Kirby Mayer, PT, DPT, PhD, is assistant professor, Department of Physical Therapy and Center for Muscle Biology, College of Health Sciences, and Kentucky Research Alliance for Lung Disease, College of Medicine, University of Kentucky, Lexington, Kentucky.