Listening Time — 27:13
A volunteer guideline development group of APTA has developed a clinical practice guideline on Parkinson disease.
"Do we know if the benefits of aerobic and resistance training are on the symptoms of the disease or on the progression of the disease itself?" PTJ Editor-in-Chief Alan Jette asks Jacqueline Osborne, PT, DPT, and Terry Ellis, PT, PhD, FAPTA, co-chairs of the American Physical Therapy Association's Parkinson Disease Guideline Development Group.
"That's the million-dollar question! That's what every person with Parkinson disease asks," says Ellis, who explains that high-intensity aerobic and resistance training reduces the symptoms of PD, even in studies that lasted six months to two years.
But whether the improvement represents a reduction in disease progression is "difficult to sort out because there is no known biomarker in Parkinson disease that is sensitive enough to detect changes in disease progression." Moderate-intensity exercises can bring functional improvement, but again, it is difficult to determine the added effect of high-intensity exercise on symptoms and progression; a current phase 3 trial is trying to tease this out for aerobic exercise.
Ellis and Osborne discuss other guideline recommendations, such as balance training, external cueing, and gait training (where there are indications that the focus should shift over time, from prevention in the early stages to compensatory in the later stages). Should people with PD be concerned about adverse events for exercise training? Benefits far outweigh the risk, say Osborne and Ellis, but there are caveats: studies often screen participants, including stress testing, which might exclude people participants with higher risk.
Overall, notes Jette, the evidence base in PD is "quite robust … and stands out" compared with other conditions, and exercise has become standard of care for this population. The guideline also addresses behavior and lifestyle change — but the co-chairs note that this body of work is in its infancy for PD, which is "associated with depression, apathy, cognitive changes" that make it even more difficult to maintain motivation to exercise. The bottom line? Start physical therapy early: "[We need] a secondary prevention model of care. If high-intensity aerobics have a neuroprotective effect, you better start early, when you have more cells available to protect."
Speakers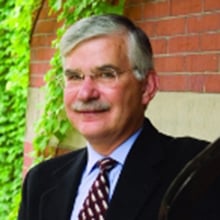 Alan M. Jette, PT, PhD, FAPTA, is editor-in-chief of PTJ: Physical Therapy & Rehabilitation Journal.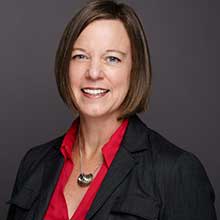 Jacqueline A. Osborne, PT, DPT, is geriatric residency program coordinator, Brooks Rehabilitation Hospital, Brooks Institute of Higher Learning, Jacksonville, Florida.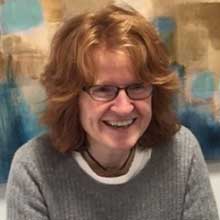 Terry D. Ellis, PT, PhD, FAPTA, is director, Center for Neurorehabilitation and director, Neurologic Physical Therapy Residency Program, Boston University Sargent College of Health & Rehabilitation Services, department of physical therapy & athletic training, Boston, Massachusetts.
.