Dry needling by physical therapists is a hot topic. What's fact? What's fiction? Take a look beneath the surface.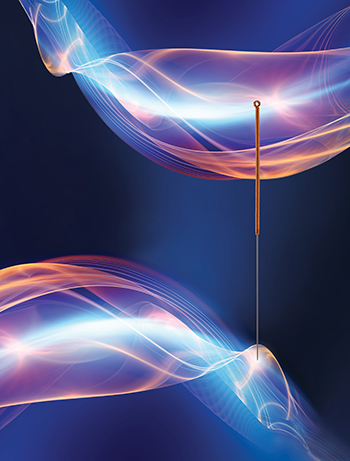 Ask Karen Kitchener what the words "dry needling" mean to her and there is no equivocation.
"Transformation," she says. "Five years ago I primarily was sitting in a wheelchair. Today I'm regularly walking 3 miles. The difference dry needling has made in my life hasn't simply been physical, but also social and psychological. I feel more hopeful and less depressed. I can do so much more that I could do before. The effects have been cumulative."
Kitchener, now-retired former director of the counseling psychology program at the University of Denver, is speaking in late January 2015 from her winter home in Hawaii. It was there that, 2 years earlier, members of her book group had exclaimed, "You look completely different!" when she first arrived for the season from Colorado. That was because she'd undergone dry needling treatments the previous fall, and her face no longer was tight with pain and tension.