PTs who focus on ergonomics can find themselves in unusual situations—analyzing zoo workers preparing a lion's lunch, for example. But all PTs can use ergonomic principles to help prevent injuries.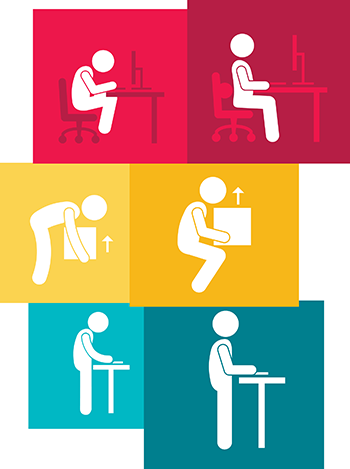 As a physical therapist (PT) who focuses on workplace ergonomics, Janet Peterson, PT, DPT, spends most of her time in the field. "My bread and butter is computer workstation evaluations," says Peterson, who runs her business, J.P. Ergonomic Consulting, from her home in the Seattle suburbs.
She works with "all kinds of companies," she says. "They typically bring me in when they see an employee starting to experience symptoms of an injury, but before things are serious." Those companies might have a "vague sense that something is wrong"—with an employee's posture, for example, or with the way equipment is arranged at the employee's desk—"but they don't know how to fix it." That's when Peterson goes into action.