Physical therapists who treat farmers and ranchers offer advice about working with those patients.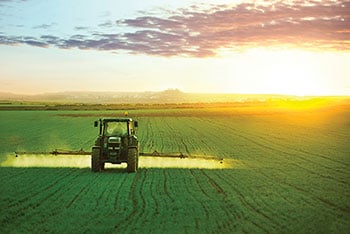 Larry Sage owns a 500-acre cattle ranch with 55 mother cows, some bulls, and 50 calves. Part of his daily routine is to feed the animals hay and alfalfa, which requires lifting 125-pound bales. He also rides horses, moves cattle from one field to another, and ropes the calves for branding.
"For branding and moving the cattle, we need to use a lot of arm and leg. And we're on horses for most of the day," Sage says. "When we're feeding the animals, we need to load and unload and then spread it all out over the field. It takes a long time."