Swiss researchers have reported that repair of trauma-associated cartilage injuries in the knee is feasible and safe using autologous cartilage tissue derived from nasal chondrocytes. In the study, engineered tissue grafts grown from nasal septum biopsy specimens were successfully secured in the damaged joint in 10 symptomatic patients. Over the course of 2 years, the repaired tissue assumed the composition of native cartilage, according to Ivan Martin and colleagues from University Hospital Basel.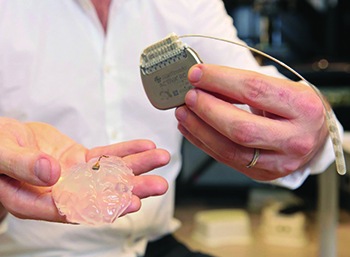 In addition, mean clinical scores for symptoms, pain, and activities of daily living gradually improved, the researchers reported.
To assess the feasibility of the procedure, the researchers from 2012 to 2016 enrolled 10 patients who had trauma-induced cartilage lesions located on the femoral condyle or trochlea. The chondrocytes were harvested, then cultured for 2 weeks. The procedure itself was a mini-arthrotomy, during which the area of the defect was debrided to expose the subchondral bone. After being trimmed to fit the defect, the graft was placed with the cell layer facing the subchondral bone and secured by sutures and fibrin glue. Patients were required to immobilize the joint in extension for 2 weeks.