Muhammad Alrwaily, PT, MS, PhD, can tell a lot about some patients with just a handshake. Or, perhaps, no handshake at all.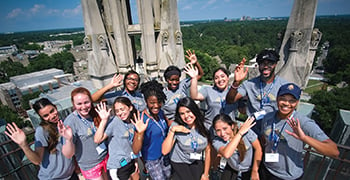 "For a female patient who is Muslim, you have to understand that how they observe certain [religious] rules varies. Some take a more liberal view, some a more conservative one. A handshake can be a good sign of how conservative a patient is. The more conservative, the less likely she is to shake your hand," explains Alrwaily, himself Muslim.
"If you are a male physical therapist [PT] and a female patient who is Muslim does not want to shake your hand, consider offering her the care of a female PT," Alrwaily continues. "Also, privacy is an essential component for these patients. Since they care about modesty and tend to cover up their bodies and heads, examining and treating the patient in a private room might be the best way to go."