At Cincinnati Children's Hospital Medical Center, Chris Kovacs, PT, DPT, evaluates a young patient who plays golf competitively. Kovacs, the facility's coordinator of sports and orthopedic physical therapy and a board-certified orthopaedic clinical specialist, looks at the player's strength, flexibility, and range of motion. He's also analyzing the way the teen swings a golf club—recording the swing on video to show the young golfer what's going wrong and how it can be fixed.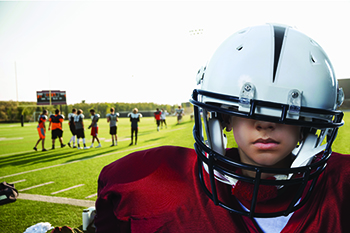 In this case, he may tell the teen that he's thrusting his hips toward the ball too early in his down-swing—forcing him to hyperflex his neck and causing his neck pain. The teen won't understand, Kovacs explains, why the PT wants to treat the hip muscles and glutes when it's the neck that hurts—until he watches the video footage.
"You can get buy-in with kids if you can speak their language and know about their sport," Kovacs adds. PTs treating pediatric and adolescent overuse injuries need to get their patients to agree to treatment or to rest and let their bodies recover, he notes. Often, showing them what's happening helps them understand and become willing participants.