Not too long ago, physical therapists (PTs) largely were constrained to their workplace—their practice, clinic, hospital, or anywhere patients came for treatment. But today's PT has evolved, taking the action outside the designated physical therapy "office" and bringing care to patients wherever they may be.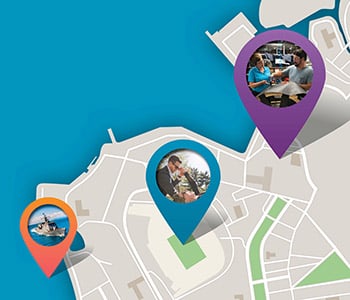 One significant result of this transformation is that many physical therapy clinics, hospitals, and other health care providers have teamed up with businesses and employers to provide onsite health care and rehabilitation services. Examples include setting up company- specific ergonomics programs, identifying and advising on ways to eliminate dangerous working conditions, and enhancing health clinics to address issues ranging from obesity to dizziness.
The profession is becoming more dynamic and diversified in its approach and finding more ways to provide effective care to consumers.