A little more than 3 years ago, Dylan Callier, PT, DPT, was in the same position that thousands of physical therapists (PTs) before him had been. About to graduate from PT school—he attended Maryville University in St Louis—he soon would begin work at a new outpatient clinic in the town of Farmington, Missouri. The practice had been launched by a friend, and it wasn't far from where Callier had grown up. "It was a great opportunity," he says. "Something I felt like I shouldn't miss."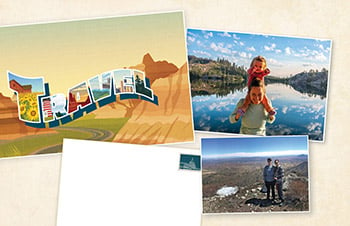 Still, he had second thoughts, mainly because a staff position wasn't in his plans. "I had always wanted to be a traveling PT, and I'd assumed that was the path I'd take right away. 'Hometown boy goes off to see and travel the world.' That was the way I'd envisioned it."
Despite his misgivings, Callier took the job. And while says he "absolutely loved it," the travel itch was back less than a year later, and this time he decided he couldn't ignore it. "I still remember that very first contract—packing up my stuff, leaving early in the morning, and driving off to California, where I'd never been before. It was that feeling of getting locked into a roller coaster: like, 'Okay, here goes! There's no turning back now.'"