The physical therapy profession's responsibility to society was very much on the minds of the 404 voting members of the APTA House of Delegates (House) when they met in Chicago last June. The policymaking body: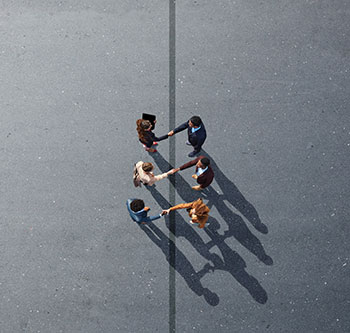 Issued a Position on Public Health Crisis of Firearms-Related Injuries and Deaths in the United States supporting "public health policies, including study by the Centers for Disease Control and Prevention [CDC], that advance a public health approach to reduce and prevent firearms-related injuries and deaths."
Supported the CDC's recommendations for age-appropriate vaccinations — stating that physical therapists (PTs) and physical therapist assistants (PTAs) "have an active role in the prevention of communicable diseases by promoting" such inoculations.