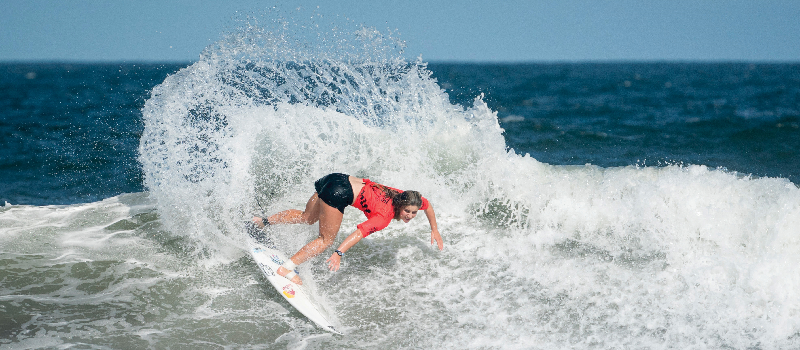 (Professional surfer Caroline Marks. CREDIT: INTERNATIONAL SURFING ASSOCIATION)
Surfing is perhaps the largest water sport worldwide. Revenues top $22 billion, and active surfers are estimated to number over 30 million, according to the website Surfer Today.
Surfing equipment and technique have come a long way from the sport portrayed in 1960s "beach party" movies. There are longboards, shortboards, bodyboarding, big wave surfing, stand-up paddling, foil boarding, and even e-foiling (modified surfboards mounted on hydrofoils).
With that many surfers in a dangerous and evolving sport, injuries are common. Laird Hamilton, a legendary big-wave surfer, told APTA's Move Forward Radio podcast, "I've been hurt more times than I can count. At one point, I'd had a thousand stitches and not had an operation. Our sport involves a lot of wounds. I've had an array of injuries — punctures, broken shoulders, broken ribs, scrapes. You name it and I've had some version of it."