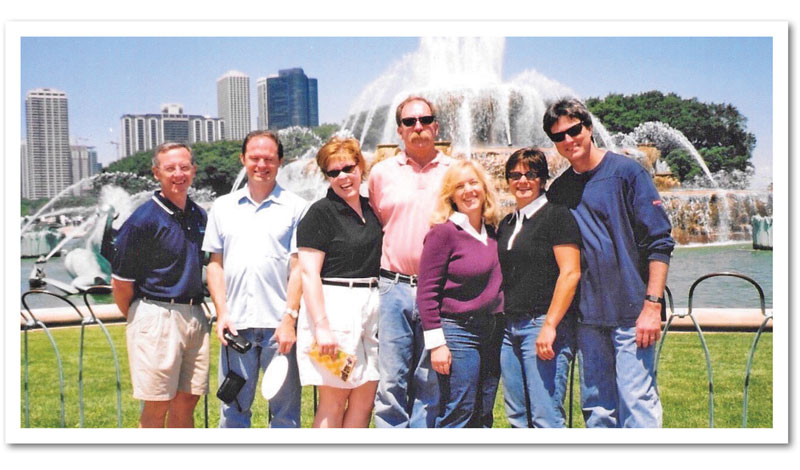 (From left: John Linberger, Russell Stowers, Nancy Koftan, David Emerick, Debbie Bornmann, Juli Robine, and Chris Junkins during the 2004 House of Delegates in Chicago.)
More than two decades ago, a group of physical therapist assistants helped guide a big change at APTA. In the process they did something even more important — they became lifelong colleagues and friends as the "Barefoot Gang."
It's a Tuesday evening in early May, and a group of physical therapist assistants are clearly a little uneasy during a Zoom call. They've been gathered to discuss, with a total stranger, a friendship that's survived more than two decades, one that only seems to grow stronger as their lives move further away from the circumstances that initially brought them together. A group interview feels a little too personal. Or like there must be some ulterior motive at work.