The proposed 2021 Medicare Physical Fee Schedule calls for an estimated 9% decrease in payment for codes tied to Part B physical therapist services. APTA is leading the fight against the cut, but we need your help: Join us on Sept. 10 for our #FightTheCut Virtual Rally and help send a message to Congress that can't be ignored. Every voice counts.
The stakes are high — and very personal.
Here's one member's story.
I have been a small business owner and member of the APTA Private Practice Section since starting my practice in 1984. I've seen multiple issues affect the physical therapy world both positively and negatively in my many years of practice.
Yes, our payment has been cut or limited multiple times by all payers despite mounting evidence that physical therapy is the most cost-efficient and effective means of enhancing a patient's quality of life. But I never have had to try to survive what has been handed to us this year — the proposed 9% cut in Medicare payment we could be facing in 2021.
COVID-19 has devastated thousands of businesses across the country, including physical therapy practices. Although we were declared to be medically essential by my state of Pennsylvania, my business dropped to just 20% of normal caseload for over two months.
That alone removed any chance I had to make any profit this year.
May and June saw a slight uptick, and July and August have seen our numbers approach 70% of normal. And yes, my PPP loan helped dramatically, allowing me to keep paying my full-time therapists so they could avoid unemployment. However, I had to furlough all of my part-time people, who did have to go on unemployment.
The bottom line was that the PPP loan did nothing to help my bottom line.
Small practices like mine run on very tight profit margins to begin with. Losing 80% of business for two months was terrible, but even now we still are not able to run at full capacity — and we won't be able to until a vaccine is available so we can have our normal patient population in our facility.
We are unable to see more than 75% of our normal numbers if we are to keep patients socially distanced in our gym. At this point, my goal is to just break even and pay the bills. I have now had to permanently let go several employees to make ends meet.
In addition to that horrible scenario, CMS has decided to cut another 9% from my already limited cash flow. This would be bad enough after a normal year of business, but on top of the losses I've suffered this year, it will be devastating.
My practice varies between 38% and 40% Medicare patients per month. Based on last year's numbers, that's over $50,000 less that I will collect in 2021. What's more, VA's community care program and TRICARE payments are tied to Medicare's rates, and many commercial payers follow Medicare's lead, meaning an even higher percentage of my patient base may be under a similar payment schedule.
That, on the back of this terrible financial year, will likely force me to close my doors after 36 years of running a successful and profitable business. And I know I'm far from alone.
What about my patients? In many cases, they'll be forced to use much more expensive and less-accessible facilities. This will result in delays of care, lack of continuity of care, and longer wait times. Some patients will forgo care altogether, all of which would be significantly detrimental to their health and quality of life, would lead to increases in morbidity and mortality, and ultimately would result in greater costs and burdens on the already taxed health care system.
How does this cut in any way support the triple aim of health care CMS says it's pursuing? Patient experience is worsened. Access to health care is diminished, in turn creating a barrier to achieving healthier populations. And the per-capita cost of health care will rise dramatically — assuming, that is, patients are able to get that care in the first place.
CMS says it had to implement these cuts to maintain "budget neutrality" mandated by law. As a business owner, I fully appreciate budget neutrality. But this has been an extraordinary year, far outside anything we can call "normal." It's not just been a "bad" year for business — it's been ruinous, forcing many businesses to close and pushing mine to the brink.
Given these facts, what we've been through, and what we're still struggling to get through, it is unconscionable that Congress would not act — at the very least to put this cut on hold for two years or more to allow small business owners to recover, or to consider other alternatives that entities such as APTA have suggested to soften the impact.
Moving ahead with this cut makes no fiscal sense: Clinics will close, patients will lack access to needed care, people will lose their jobs, and our tax base will shrink.
I hope someone in Washington is listening.
Join Mark and thousands of PTs, PTAs, and physical therapy stakeholders across the country for #FightTheCut Virtual Rally on Sept. 10, beginning at 9 a.m. ET, and then help us send messages to Capitol Hill to let lawmakers know that this disastrous plan needs to be stopped now. Or take action right now with our letter templates that are available to members, nonmembers, and the public!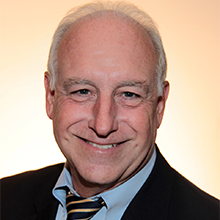 Mark Reitz, PT, is the owner of Penn Therapy, the physical therapy clinic he founded in 1984. He is a member of the APTA Private Practice Section Government Affairs Committee, serving as chair for a year, and a PT-PAC Trustee. You can reach Mark by email.