A woman recovering from a mild stroke had problems with her balance. But they weren't solely physical.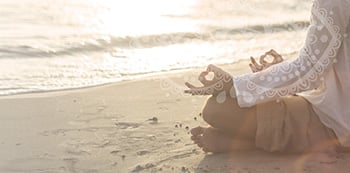 "When we started working on balance, I noticed she would freeze up and become extremely anxious," says Karen Mueller, PT, DPT, PhD, a professor in the program in physical therapy at Northern Arizona University. Mueller talked with her patient to get at the root of the problem. The woman revealed a fear of falling that caused her to tense up, which made it more difficult to do what she physically needed to do to improve.
Mueller suggested that mindfulness meditation might help. "I explained that mindfulness would help her focus on her body and what is happening," she says. They began spending 10 minutes before each session on mindfulness meditation. "She'd begin the mindfulness exercises before her balance interventions. Bringing that more relaxed framework into her balance allowed her to be more comfortable with herself," says Mueller. "Her balance rapidly improved after that. Her fear of losing her balance had been locking her up."