World champion rower Kate MacKenzie dreamed of competing for the United States at the Summer Olympics in Greece in 2004. But the preceding year, she felt a pop in her back while training on the water. It turned out that she'd herniated a disc, which pushed on a nerve, causing weakness and pain. She worried that her bid had come to an end.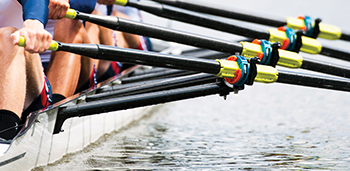 Still, she began working with a physical therapist (PT). She progressed so much that she went on to win the Olympic trials with partner Sarah Jones and compete for the United States in the women's coxless pair event at the Athens Games.
Thanks to that experience, she sought a career in physical therapy. She's now Kate Robbins, PT, DPT, and practices at Athletico Physical Therapy in Howell, Michigan.