NCAA fans won't soon forget March 31, 2013, when the University of Louisville played Duke University in basketball. Not because of the game itself, but because of what happened to then-sophomore Kevin Ware.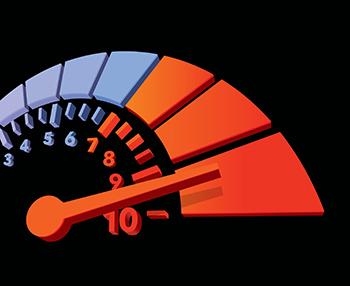 During a play, Louisville's Ware came down on his right leg and broke his tibia in a way the media would describe as a "gruesome leg injury." Six inches of bone protruded from his leg. A video on YouTube shows the injury occurring and Ware falling to the ground. All around him, people look horrified. Teammates are crying, fans are shocked. Ware later said that when Coach Rick Pitino came over, "He looked like he saw a ghost."
Ware, though, told ABC news, "I honestly didn't feel the pain." Before leaving the court, he told his teammates to win. In the ambulance, Ware was most concerned about keeping track of the score. He called his mom as he went into surgery and told her not to worry, because he was okay.