A number of years ago, Robert Latz, PT, DPT, had an important decision to make. As manager of the rehabilitation department at a small hospital in northern Kentucky, he'd been tasked with purchasing relatively expensive equipment that would be the centerpiece of the department's new balance program. Five companies produced competing products that seemed worthy of Latz's consideration, so he started the process by reaching out to all of them—sending each a so-called "request for proposal" (RFP).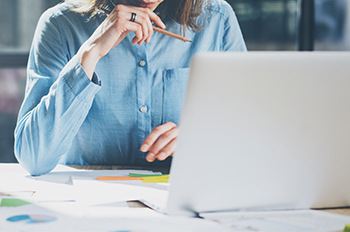 An RFP, explains Latz, who today is chief information officer of the multistate provider Trinity Rehabilitation Services, is a document that purchasers in companies of any kind can use to tell vendors exactly what they want to buy. In health care settings such as physical therapy practices, RFPs typically are used for big-ticket items such as an electronic medical record (EMR) package that includes support and services, or a full set of weight equipment for an onsite gym.
"It's basically a list of specifications and questions designed to determine which vendor can best give you what you need," Latz says. "You use it as a way to compare 'apples to apples,' and to make sure that you're getting the best deal you can." Latz knows RFPs from both sides; the company also has been on the receiving end of RFPs sent by nursing homes inquiring about their services.