When Kip Schick, PT, DPT, MBA, was studying to become a physical therapist (PT), he planned to be a frontline clinician. "I wasn't interested in the business side," he says flatly. "When I graduated, if you'd told me I'd eventually go into business, I wouldn't have believed it."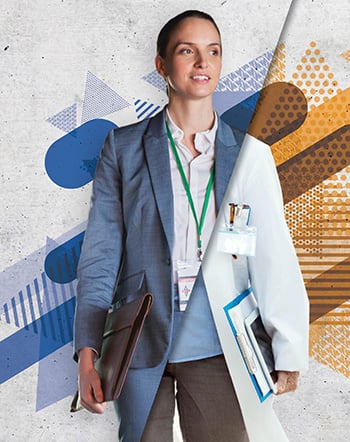 During the 2 years that he worked as a clinician, however, Schick began noticing inefficiencies in workflows and other processes that he believed could be eliminated and improved upon. While still in a clinical role, he offered to help seek out solutions to those process issues at the hospital where he worked. The facility gave him other opportunities, as well, to explore the business side of hospital operations. "I began to think about why companies do the things that they do," he says. "It got my wheels turning about health care."
Today, Schick is the director of clinics and wellness and the interim director of orthopedics and rehabilitation at the University of Wisconsin Hospitals and Clinics—an academic medical center with 592 beds and 85 outpatient clinics.