A young woman we'll call Sally seemed to have it all. She had been married for a year to the love of her life, had a new job as a teacher, and had many friends. The daughter of a pastor of a large church, Sally was popular and happy. But when she returned to her office one night to retrieve an item she'd forgotten, all that changed.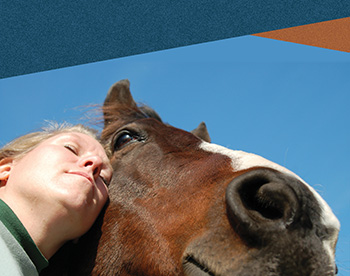 Sally's car was t-boned in a major accident. Her injuries were extensive, and she went into a coma. After finally regaining consciousness, Sally, a formerly active woman, needed to use a wheelchair and was profoundly ataxic.
When Carol Huegel, PT, began working with her, Sally already had been through other rehabilitation programs, with fair success. But she still was ataxic and using the wheelchair. Hugel—chair of the American Hippotherapy Certification Board (AHCB), a certified hippotherapy clinical specialist, and a faculty member of the American Hippotherapy Association (AHA)—incorporated hippo- therapy into Sally's physical therapy plan of care.