Angela Morgan, PT, DPT, is an energetic, outgoing 39-year-old working on the inpatient trauma and surgical wards at Holmes Regional Medical Center in Melbourne, Florida. She loves "being the 'jock' of the therapy world—moving people, getting them going, and educating them."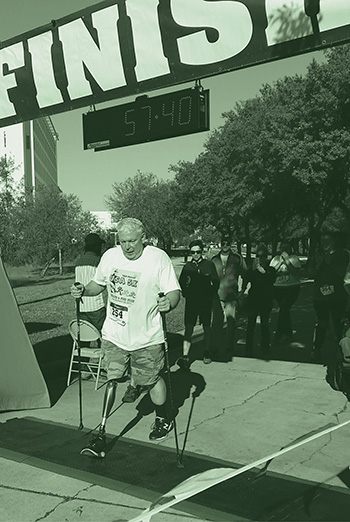 But that wasn't her first choice. She changed careers in her mid-20s from information science—her undergraduate degree was in decision information science—to physical rehabilitation. She first worked as a rehab aide and later became a physical therapist (PT).
A series of events influenced her decision to change career paths. She had a below-knee amputation during her sophomore year in college after a motorcycle accident severely damaged her left leg. She was told she would have greater mobility with a prosthetic limb.