By using this site, you are consenting to our use of cookies. To find out more visit our privacy policy.
This annual event brings together APTA's leadership groups for several days of meetings to advance the association.
This includes the APTA Board of Directors, leaders of APTA's chapters, sections, and academies, the House of Delegates, and APTA's standing committees.
Other programming includes APTA Capitol Hill Day, which is open to all members who register.
2023 Dates and Schedule
The APTA Leadership Congress returns to Washington, D.C., and Alexandria, Va., July 21-25, 2023. The House of Delegates will occur July 23 and 24 (after a virtual session July 8). APTA Capitol Hill Day will occur July 25.
2023 Keynote: Preparing for a Breakthrough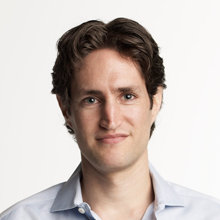 Sometimes even the best leaders get stuck when in search of progress. Adam Alter will provide helpful advice from his latest book, Anatomy of a Breakthrough: How to Get Unstuck When It Matters Most. His previous books Irresistible and Drunk Tank Pink were New York Times bestsellers. Adam's academic research focuses on judgment and decision-making and social psychology, with a particular interest in the sometimes surprising effects of subtle cues in the environment on human cognition and behavior. His research has been published widely in academic journals, and featured in dozens of TV, radio and print outlets around the world.
Registration and Housing
Most invited participants were emailed an invitation to register and reserve housing on April 18. While some meetings are closed, other APTA Leadership Congress events are open to all members, including APTA Capitol Hill Day. View the schedule above to learn more.
Thank you to our 2023 APTA Leadership Congress sponsor, HPSO.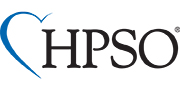 ---
2024 Dates
The APTA Leadership Congress will be held in Kansas City, Missouri, July 19-23, with the in-person House of Delegates on July 21 and 22.