Listening Time — 20:14
PTJ talks with Anneleen Malfliet, PT, PhD, about obesity and pain.
To manage chronic pain in people who are overweight or obese, Anneleen Malfliet contends, a multimodal approach is preferred. Her article makes the case that — in addition to assessing a person's body mass index — the physical therapist "should be looking at both diet and habits along with physical activity and sedentary behavior. Are you in fact advocating that the physical therapist should be doing dietary assessments [for these patients]?" According to Malfliet, "If you consider that chronic pain is a lifestyle problem … you cannot manage it with physical activity or exercise therapy alone. It implies that [you] need to consider things like sleep, like stress, like diet." Listen as Jette and Malfliet consider scope of practice, productivity implications, specialization, the need for life-long learning, and appropriate referral.
Our guests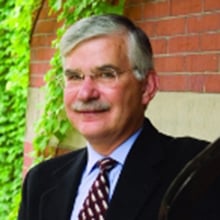 Alan M. Jette, PT, PhD, FAPTA, is editor-in-chief of PTJ: Physical Therapy & Rehabilitation Journal.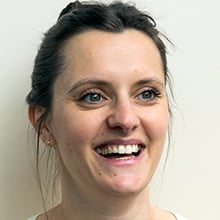 Anneleen Malfliet, PT, PhD, Pain in Motion Research Group (PAIN); Department of Physiotherapy, Human Physiology and Anatomy, Faculty of Physical Education and Physiotherapy, Vrije Universiteit Brussel; Research Foundation Flanders (FWO); Department of Physical Medicine and Physiotherapy, University Hospital Brussels, Belgium.