Among the reasons for becoming a physical therapist (PT), the chance to work with self-insured employers likely is near the bottom of the list. After all, says Mike Horsfield, PT, MBA, ATC, the average PT in an outpatient clinic or typical owner of a physical therapy private practice "doesn't even know when a patient's employer is self-funded, because it doesn't change the way that person is billed."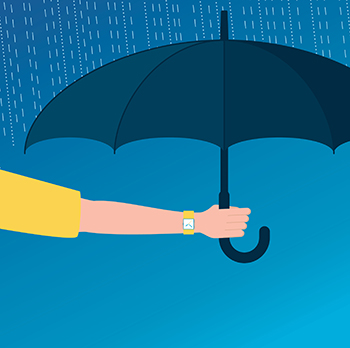 Self-insured plans are those in which employers use their own funds to cover associated costs and financial risks related to their employees' health care. Such plans require the employer to, for example, write a check to its employees' providers for all of their health care up to a certain point (minus any deductible and copays owed by the worker). Above that dollar amount—say $100,000—most employers turn to stop-loss coverage from a commercial carrier that protects them against expenses exceeding their budget.
That patient's insurance card likely will look the same as any other, with the corporate logo of Blue Cross Blue Shield, UnitedHealthcare, or another major carrier on its face, notes Horsfield. The reason: self-funded companies often turn to health plans to act as third-party administrators. Furthermore, most patients have no idea where their employer-provided insurance comes from. "If you asked them," he says, "they probably couldn't tell you, because for them it doesn't make a difference." Horsfield is the chief executive officer (CEO) and 1 of 10 PT owners of Rock Valley Physical Therapy, with clinics in Iowa and Illinois.