Lively polka music surges from the treatment room as Dennis Klima, PT, DPT, PhD, MS, leads a patient in a dance. But he"s not having a party. He"s providing rehabilitation.
"I incorporate dancing as part of neuromuscular reeducation, as well as aerobic training," says Klima, an associate professor of physical therapy at the University of Maryland Eastern Shore. "Some of those dances can go on for 4 or 5 minutes without a break."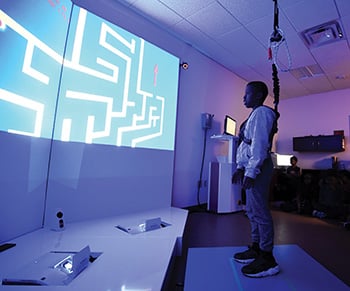 Klima believes he was among the first physical therapists (PTs) to use dancing as a technique in treating patients who are older. For 30 years he was artistic director and choreographer of the Ojczyzna Polish Dance Group. While he loves dancing, however, it was his patients who gave him the idea to add it to treatment.